YOUR GUIDE TO LIVE THE ORTA LAKE
shows, concerts, events, fairs, happy hours, flash mobs, tastings
Events Pro | Info: There are no events created, add some please.
35
Categories
42
Locations
376
Resources
0
Events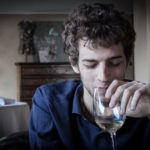 Mr Tambourine
Follow the blog of the events of Lake Orta, I want to experience the thrill of passion …
PROMOTE THE EVENTS WITH US
Visitors can register to your portal as users and submit their articles or events.
You can create different packages and connect with your paypal account to the users responsible for registering with your directory portal.
Use this registration form and register for free now!