★★★★   ORTA SAN GIULIO
Hotel restaurant San Rocco overlooks the shores of the magical Lake Orta, in a natural setting and bordered by the walls of an ancient monastery, this complex retains its identity thanks to the innovations that the Giacomini Group, of which it is part, has been able to implement, Combining the austerity of architectural features with high-tech functionality, all to safeguard nature and the environment, so that in 2010 it gained ICIM certification as the first sustainable hotel building. In 2002 the complex was enriched by the prestigious Villa Gippini, an elegant Baroque building attached to Hotel San Rocco..
RESTAURANT
Hotel restaurant San Rocco has a wonderful restaurant located on the first floor with large arched windows and a charming and romantic panorama of the Lake and its Island of San Giulio. Another attraction at Hotel San Rocco is the lakefront terrace with panoramic outdoor pool.
Here, guests can enjoy light outdoor dining or colorful aperitif cocktails in the summer season while admiring the spectacular sunsets.
Its Piedmont cuisine is a rare example of refinement of culinary art and is renowned for the organization of special events and convivial pleasures.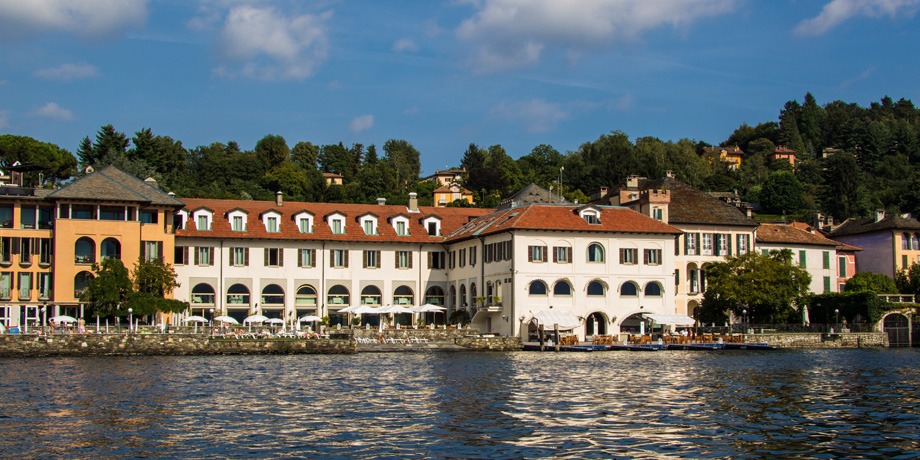 Events Pro | Info: There are no events created, add some please.