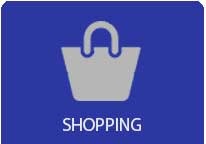 The selection of the best shopping sites at Lake Orta
Whether it is a brand or a small craft shop or a multi-store shopping mall, Lake Orta offers a wide selection. From the brands that have made the history of coffee makers, to the steel design that has brought Italy and this territory to all the kitchens of the world. Or you can visit the artisans of Valstrona or the artisans of Quarna to try out a professional wind instrument.
A name famous all over the world for the originality of its products, Alessi has always been a trend in terms of cuisine and innovations. The shop, very large and regularly frequented by many tourists and visitors, sells merchandise distinguishing it according to the color of the label: either with a regular list price or lowered by a percentage because of second choice, indicated, in fact, on the article. There are beautiful coffee pots, pots, beautiful trays, fruit and cheese platters, biscuits and various original accessories that can be purchased sparing considerably.
Le Isole Shopping Center, located in Gravellona Toce, just 40 km from the Swiss border, and in the immediate vicinity with three lakes, is a special location ideal for shopping and leisure, in a quiet and relaxed environment. It develops on two floors and includes an Ipercoop hypermarket, with a wide range of products in the name of quality and savings, and 55 stores that complete the offer, providing customers with the best brands of clothing, footwear, accessories, jewelry and optics.In addition there is a large area for catering and relaxation, with bars, ice cream parlors, pizzerias and restaurants and a large green park near the river Strona. The Shopping Center The Islands is open all the day, with continuous hours, seven days a week. DCIM100GOPROG0012468.

The tourist union of Lake Orta gathers 70 receptive and commercial activities. We operate in tourism promotion, in the production of informative material and we support cultural projects aimed at enhancing the territory.
Together to enhance the beauty of the places and promote its history.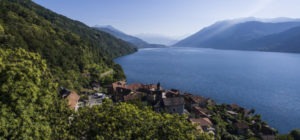 .