A GOURMET EXPERIENCE OFFERING AUTHENTIC TRADITION
Mattia, a chef with plenty of experience, is seriously passionate about his cuisine becoming true tradition, simple no frills cooking with ingredients of the highest quality. The seasons are the key to everything here, passing from spring ingredients such as asparagus to the autumn mushrooms from the Mottarone.
His restaurant is simply furnished and cosy, decorated with memorabilia from past times such as ladders, a wood burning stove and fireplace burning daily in winter. A fine selection of wine focusing on local producers of Vespolina and Ghemme, spreading to the rest of Italy too.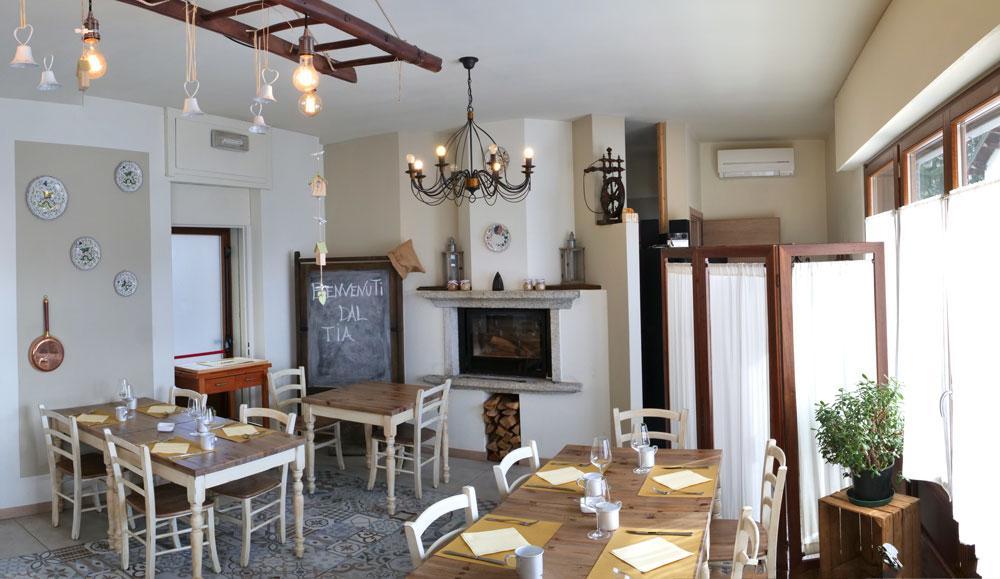 L'ustariola Dal Tia restaurant
Events Pro | Info: There are no events created, add some please.