CREATIVE CUISINE AND AN APERITIVE ON THE LAKE, AMONG TORCHES AND CANDLES
An elegant, refined location on one of Europe's most romantic lakes: here good cooking is enriched with simple local ingredients and a vast selection of wines. In the evening, torches and candles make the already magical atmosphere quite unique for an elegant aperitif and creative cuisine showing imagination and precise balance. Charm and class on an exclusive terrace overlooking the glass-like waters of the lake.
MORE INFORMATION
The beach is less than a kilometer from the center of Orta San Giulio, one of the 100 most beautiful villages in Italy, Within walking distance of a walk along the lake shore.
It is equipped with sun loungers and umbrellas, pedal boats, kayaks and is assisted by a beach view. A handy, a chic chiringuito serves drinks, cold food and ice cream.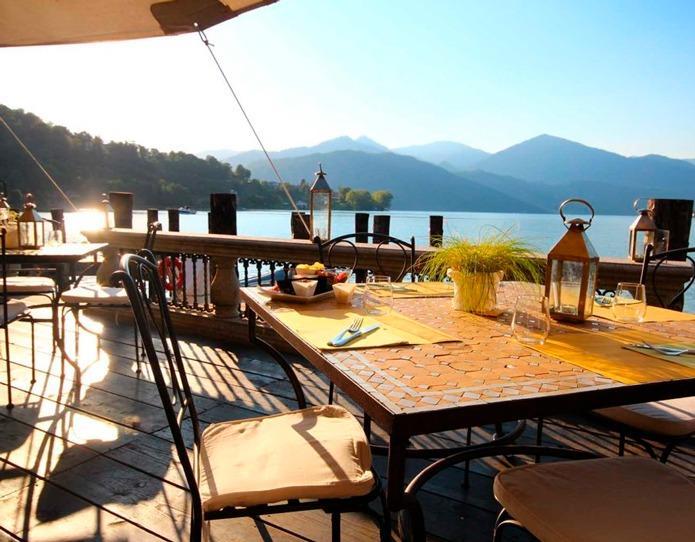 Events Pro | Info: There are no events created, add some please.