Local food and farms of Lake Orta
The selection of local producers and companies of typical food and wine of Lake Orta.
Have you not yet explored the typical products of Lake Orta? There are so many for all tastes, they are food products but not only! The hills around the lake are areas rich in inspiration for its artisans and artists who produce excellences and also some frivolity to delight the senses of our friends visiting from afar and to take home as a tangible memory of a holiday full of goodness good food, the most uncontaminated nature and healthy fun. From cheeses and salamis to prestigious wines once again produced over the lake after more than 500 years, from Quarna's musical instruments to wooden, glass and fabric objects found in the shops of Orta San Giulio, the most fascinating medieval village in Piedmont.
Here you can buy cheeses that still have the flavor of a time, genuine and seasoned with the utmost care. Shipping and portioning vacuum in the required amount. The unmistakable quality of the meats Piedmont comes from the care with which they are typically handcrafted products. The tradition contained in our products enhances the flavor and uniqueness.
Corso Roma 21 - 28028 Pettenasco (NO) - Lake Orta

The tourist union of Lake Orta gathers 70 receptive and commercial activities. We operate in tourism promotion, in the production of informative material and we support cultural projects aimed at enhancing the territory.
Together to enhance the beauty of the places and promote its history.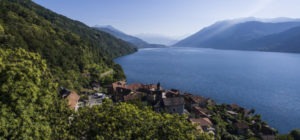 .