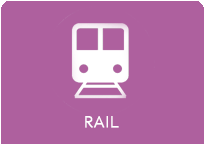 Trains and timetables – Lake Orta Piedmont Italy
Lake Orta is served by the following train stations. Omegna – Pettenasco – orta san giulio – Gozzano
for timetables in general visit the search sites. Nothing could be easier than leaving the car in the parking lot and turning the Lago D'Orta, the most romantic of all the Italian lakes, by boat. The Navigation of Lake Orta allows you to turn on the water as if you were on a bus, and the boatmen of the village of Orta San Giulio offer an excellent service for excursions both day and evening. You will also find any possibility of using local services, renting bikes of various kinds, renting a car with or without a driver, and even a guide to walks that you can enjoy around the lake, which has a truly human dimension, invites you to do small walks along the banks or long hikes between mountains and lakes. We of the Lake D'Orta have the solution for everyone!
PER CHI VIENE DA MILANO
Linea MILANO – ARONA
Albergo ristorante / Gozzano Welcome to the site of Cà Lazzaroni, an early 20th century villa transformed into a Hotel – Restaurant and immersed in a large park with centuries-old plants where you can enjoy our hospitality and our good cuisine, and if you are too satisfied to leave, you can sit in the our beautiful rooms!
Via XXV Aprile 1 - 28024 Gozzano NO
Pinocchio is shared gluttony, four generations united by a single passion. Ours is a lively cuisine, made of raw materials of excellence worked by skilled hands, in continuous design of recipes chasing the amazement of taste. Kitchen and cellar follow the same path holding hands, a union made of balance and imagination. There is nothing better than a good wine to enhance the flavors of a dish. Our wine shop offers a wide selection of labels from renowned wineries around the world.
Street food Le Camion Food street gourmet itinerante An emotion of flavors every day on your way. Bianca has a passion for gourmet cuisine, for quality products and the typical workmanship of the products. excellent hamburgers made with selected meat selected at km 0, ingredients such as the Toma del Mottarone or pancetta or Neapolitan-style straccetti. Mixed fried evenings and marinated salmon as few know how to do. A stop for everyone and for all budgets, with a very high score of excellent reviews.

The tourist union of Lake Orta gathers 70 receptive and commercial activities. We operate in tourism promotion, in the production of informative material and we support cultural projects aimed at enhancing the territory.
Together to enhance the beauty of the places and promote its history.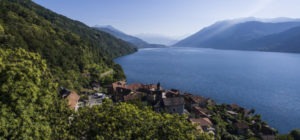 .