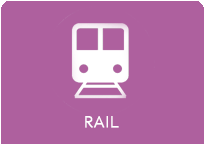 Trains and timetables – Lake Orta Piedmont Italy
Lake Orta is served by the following train stations. Omegna – Pettenasco – orta san giulio – Gozzano
for timetables in general visit the search sites. Nothing could be easier than leaving the car in the parking lot and turning the Lago D'Orta, the most romantic of all the Italian lakes, by boat. The Navigation of Lake Orta allows you to turn on the water as if you were on a bus, and the boatmen of the village of Orta San Giulio offer an excellent service for excursions both day and evening. You will also find any possibility of using local services, renting bikes of various kinds, renting a car with or without a driver, and even a guide to walks that you can enjoy around the lake, which has a truly human dimension, invites you to do small walks along the banks or long hikes between mountains and lakes. We of the Lake D'Orta have the solution for everyone!
PER CHI VIENE DA MILANO
Linea MILANO – ARONA
Inserted in an old renovated farmhouse, the Darbia restaurant welcomes guests with a modern open kitchen. The dining room overlooks the large garden, from which you can enjoy a wonderful view of the lake and Monte Rosa. The pergolas of the garden await you for an aperitif in the suggestion of the sunset. The kitchen A taste of Italy: everything revolves around the products that come from our lands, which resemble us and make the gastronomic choices consistent with our nature. We are fortunate to belong to a region, Piedmont, which has made food its flag and we never tire of looking for its excellence. The restaurant is open to everyone, both for La Darbia guests and anyone who wants to try an exciting gastronomic experience on Lake Orta. We are open from Monday to Friday (for dinner only), Saturday and Sunday (lunch and dinner). Wednesday closed weekly. Children Children are welcome in our restaurant. The quality of the raw materials and the simplicity of the processing make our dishes perfect even for small palates. On request, we will be happy to reduce portions and serve natural dishes or seasoned only with oil and tomato. Events Aperitifs in the garden, […]
Baia d'Acquadolce holiday home Ground floor apartment, with courtyard and garden directly overlooking the lake and the square reserved for pedestrians, a few steps from a bar, restaurant, equipped beach, gym and rowing center.
Piazza Europa, 4 (loc. Buccione) Gozzano

The tourist union of Lake Orta gathers 70 receptive and commercial activities. We operate in tourism promotion, in the production of informative material and we support cultural projects aimed at enhancing the territory.
Together to enhance the beauty of the places and promote its history.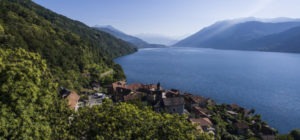 .