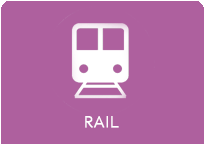 Trains and timetables – Lake Orta Piedmont Italy
Lake Orta is served by the following train stations. Omegna – Pettenasco – orta san giulio – Gozzano
for timetables in general visit the search sites. Nothing could be easier than leaving the car in the parking lot and turning the Lago D'Orta, the most romantic of all the Italian lakes, by boat. The Navigation of Lake Orta allows you to turn on the water as if you were on a bus, and the boatmen of the village of Orta San Giulio offer an excellent service for excursions both day and evening. You will also find any possibility of using local services, renting bikes of various kinds, renting a car with or without a driver, and even a guide to walks that you can enjoy around the lake, which has a truly human dimension, invites you to do small walks along the banks or long hikes between mountains and lakes. We of the Lake D'Orta have the solution for everyone!
PER CHI VIENE DA MILANO
Linea MILANO – ARONA
Tenuta Montezeglio restaurant / WOODS AND NEW FLAVOURS IN THE LAND  BETWEEN TWO LAKES An affectionate couple, a cuisine of precision in its details all in the unbeatable setting of an ancient, inviting country house in the woods surrounding Invorio. The menu offers the simple flavours of a place between two lands, and two lakes, Orta and Maggiore, with a touch of class, imagination and colour. From excellent risottos to the specialities of land and sea, each as interesting in flavour as in presentation. A marked attention for seasonal ingredients and dishes, a richly stocked cellar. An ideal place for a meetings, receptions and weddings.
Civico 26 bar restaurant A TASTY PIT STOP ON ARRIVING AT THE ANCIENT VILLAGE A small, charming bar in the immediate vicinity of the char-ming old roads that go down towards Orta's main square. Young well qualified staff. Wines and champagnes by the glass and a fine selection of cocktails and gins. A small menu of tasty snacks and raw fish. During the season, musical evenings with themed menus. An unbeatable view over the characte-ristic stone roofs of Orta and its island. The tourist train stops here too.
ROOF TOP bar restaurant A WONDERFUL TERRACE ON THE ROOF OF LAKE, MIX OF UNIQUENESS AND TASTE Care, research and passion are our philosophy, three ingre-dients that you will find in our cocktails, our wine list and our spirits. Over 30 types of Gin, sophisticated cocktails and a wide selection of wines, make our terrace a meeting place where you can enjoy your summer evenings to have fun and relax in good company Abandon yourself in an oasis of re-laxation and tranquility, where you can disconnect from the daily routine, be enchanted by the colours of the sunset, and tempted by our special finger food. New covered pergola and open kitchen where you can savour simple, delicious dishes and also tastings of local cheeses.
Via Legro 33/35 28028 Pettenasco (NO)

The tourist union of Lake Orta gathers 70 receptive and commercial activities. We operate in tourism promotion, in the production of informative material and we support cultural projects aimed at enhancing the territory.
Together to enhance the beauty of the places and promote its history.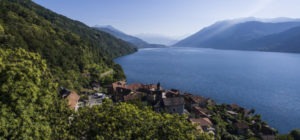 .