mountain bike itineraries to lake orta
mountain bike itineraries to lake orta
mountain bike itineraries to lake orta – both in digital and paper versions, the guide to the most beautiful itineraries created for you is available to you.
Download the tracks in GPX format, view the tracks, mark the highlights and plan your adventure! The tracks are developed both for the use of mountain E-bikes or mountain bikes.
Our beloved Lake Orta and its surroundings are the perfect destination for mountain bike lovers and for those looking for a more conscious tourism. From Mottarone or the wild Strona Valley, down to the shores of the lake, passing through gentle hills, fascinating woods and lush meadows, crossing fairy-tale villages.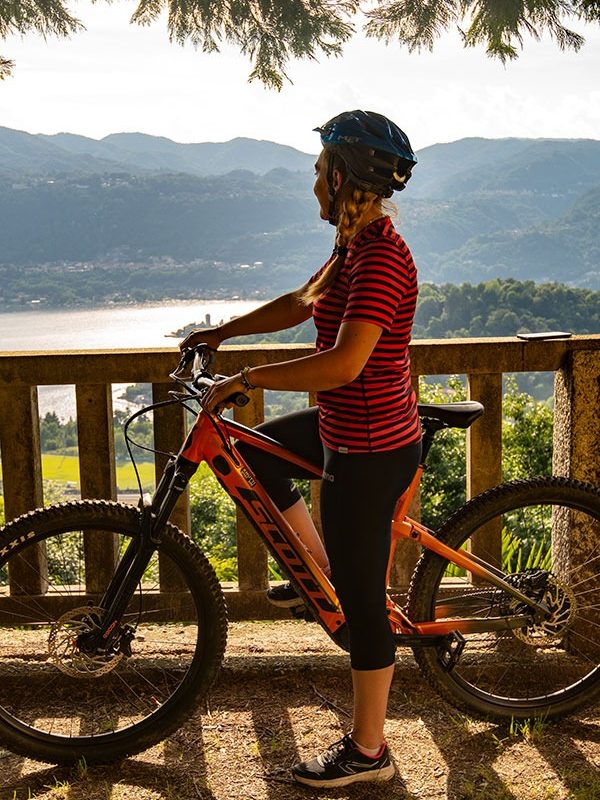 WELCOME TO LAKE ORTA
Ready to go? Our beloved Lake Orta and the surrounding area are a perfect destination for mountain bike lovers and for all who seek a more aware form of tourism.
It will take you from the mountain called Mottarone to the wild Strona Valley, down to the shores of the lake, through rolling hills, charming woods and lush meadows, cycling through fairy-tale villages. This gorgeous land, abounding in uniquely pretty cycle paths, will astonish you with its gift of an enormous variety of landscape and experiences to enjoy.
You can reach the top of our beautiful mountains, enjoy the ups and downs of our hills or pedal along our shores and not miss any of their art and architecture, ancient churches and villages where time seems to have stood still. What's more this is an area of great hospitality and rich farm and food products.
It is possible to stay in over 50 hotels or guest houses or savour the food in the any of the excellent restaurants that we have selected for you in this guide. Lake Orta is an ideal destination also for all who have chosen to invest in the sustainable development of tourism, combining hospitality, sport and culture.
this is the future
This is our future and we believe it has to go hand in hand with looking after the environment. For this reason, our guide is one of the first in Italy dedicated also to e-bikes. So that everyone can enjoy excursions on two wheels and discover our unspoilt territory, get to know the farms and agricultural businesses who are looking after the countryside and share in our day-to-day life among the beauties, history, art and spirituality of this land.
We hope you will all enjoy your holiday with us, and as Alex Langer used to say, take the ride: "more slowly, more gently and more deeply".
Oreste Primatesta
Presidente Unione turistica del Lago d'orta

mountain bike itineraries to lake orta