VEGETABLE GARDEN, LAKE AND THE "BREATHTAKING FLAVOUR" OF RURAL TRADITION
The view from this historical hotel and restaurant perched on the hill above the eastern shore of Lake Orta is truly breathtaking. Just head off to Ameno where the quiet countryside is a tribute to this village whose name translates as Quiet. Traditional cooking honours the goodness of what grows in the family vegetable garden (as well as the tradition of the lake and nearby Alps), and a view to the horizon, to be enjoyed in summer from the terrace, stretching on one side as far as the Cusio and on the other to Monte Rosa.
MORE INFORMATION
The hotel is surrounded by greenery and tranquility and its location places it just a few kilometers from the most beautiful tourist resorts in the area such as: 3 km from the medieval village of Orta San Giulio and from the sacred mountain and the island of San Giulio – 20 km from Lake Maggiore and its islands – 15 km. From the Vetta del Mottarone (1491 meters above sea level) Lake Orta, Lake Maggiore, Ossolane Valleys, Mottarone, Val Sesia, nearby Switzerland and the major shopping cities between Piedmont and Lombardy.
We are open all year!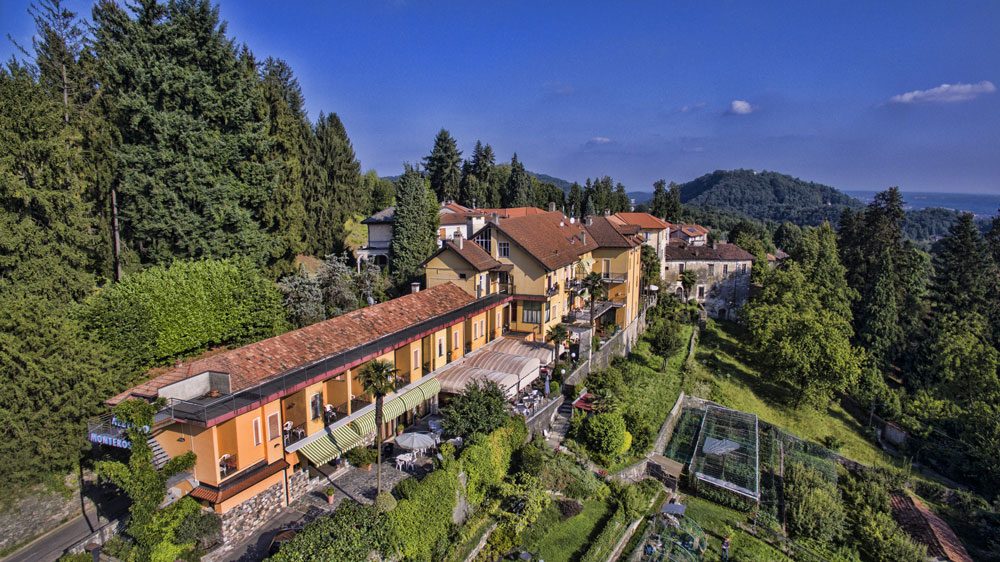 Events Pro | Info: There are no events created, add some please.