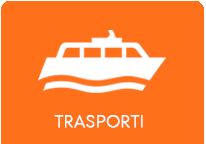 Nothing could be easier than leaving the car in the parking lot and turning the Lago D'Orta, the most romantic of all the Italian lakes, by boat. The Navigation of Lake Orta allows you to turn on the water as if you were on a bus, and the boatmen of the village of Orta San Giulio offer an excellent service for excursions both day and evening. You will also find any possibility of using local services, renting bikes of various kinds, renting a car with or without a driver, and even a guide to walks that you can enjoy around the lake, which has a truly human dimension, invites you to do small walks along the banks or long hikes between mountains and lakes. We of the Lake D'Orta have the solution for everyone!
Public navigation Lake Orta Navigate, sail the waters, head towards the solitary island of San Giulio starting from every shore of Lake Orta, a service that is essential today and very much appreciated for us residents and for all the tourists passing through our territory. Today, tourists who want to cross the lake and visit the island of San Giulio can take advantage of an efficient public navigation service active every day from March to October with scheduled times to ensure a daily coverage strengthened on weekends. and on Thursday for the weekly Omegna market. Public line navigation Lake Orta
Public Service Navigation Orta San Giulio In this section of the Consorzio Navigazione Servizio Pubblico website you can find boat schedules, routes and fares, the map of Lake Orta and suggested itineraries). Here you can explore the basic services and exclusive services (group tours, rental with driver, gift certificates, and the possibility of organizing weddings and stag / hen parties), to choose how to experience Lake Orta and its wonders. Public Navigation Service Hours Every 15 minutes, a boat is ready to take you wherever you want. Every day, starting at 09:00. (the time of the last trip may vary, depending on the time of year: request information on this). January 1, special time: 10:00 to 12:00 and 14:00 to 17:00 December 24: evening service to Isola di San Giulio for Christmas Mass. December 25: the service will not be performed. The times indicated may be subject to change in the event of unfavorable weather conditions, or due to unforeseeable operating requirements. In case of doubt, to request confirmation of the effective operation of the service, please contact us. It is also possible to request timetables and customized routes.

The tourist union of Lake Orta gathers 70 receptive and commercial activities. We operate in tourism promotion, in the production of informative material and we support cultural projects aimed at enhancing the territory.
Together to enhance the beauty of the places and promote its history.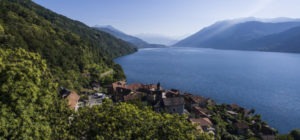 .