ALL THE FLAVOURS OF TRADITION IN PIEDMONT, THE LAKE AND MOUNTAINS
There's a lot here and it is all well done: the chef-owner loves to surprise and offers genuinely good cuisine using local ingredients, from starters through to dessert. There are highlights such as the ravioli filled with braised beef and the gnocco with gorgonzola cheese, and then again the Piedmont meat prepared with a very confidant hand and alternated with lake fish. And there is also pizza, a little of everything and all good quality. And above all in summer the tasty alternative of fresh tuna salad typical of Liguria. A well-stocked cellar.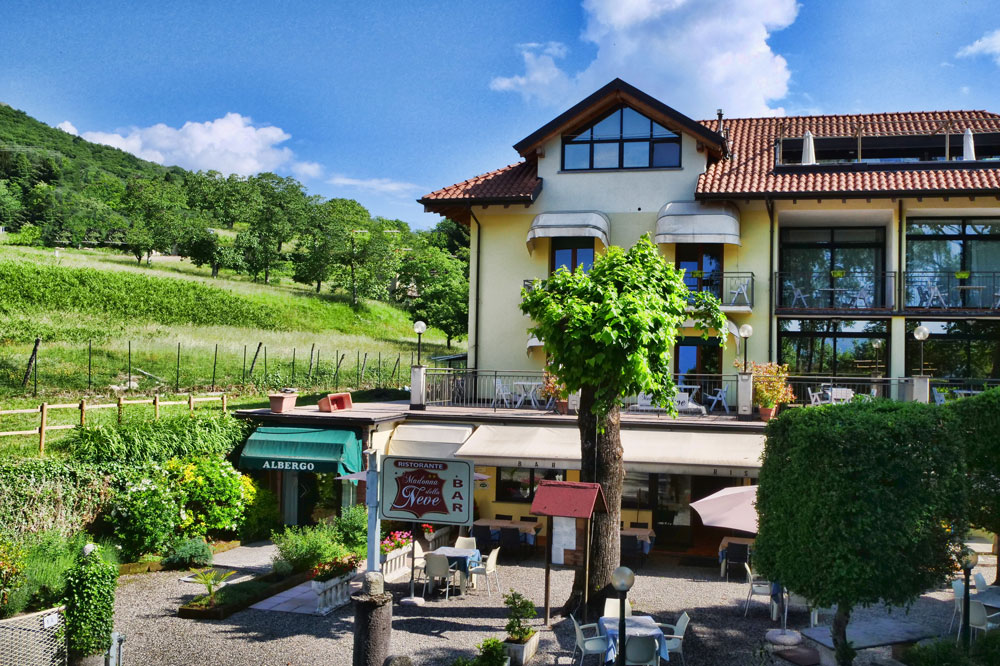 Restau
Restaurant Madonna della Neve
Events Pro | Info: There are no events created, add some please.