OLD WORLD STYLE AND CONTEMPORARY FLAVOURS ON THE LAKE SHORE
This has always been a sought-after destination where the peerless view over the lake is great added value to the cuisine. Choose between the gorgeous terrace with lakeside moorings and the dining room overlooking the lake and the island, under ancient beams and great arched windows. The modern concept
menu offers lake fish, risottos, contemporary cuisine and great classics revisited with a touch of inventiveness. A good cellar with fine Italian and European labels and everywhere, restaurant, hotel and bar, elegant and attentive service.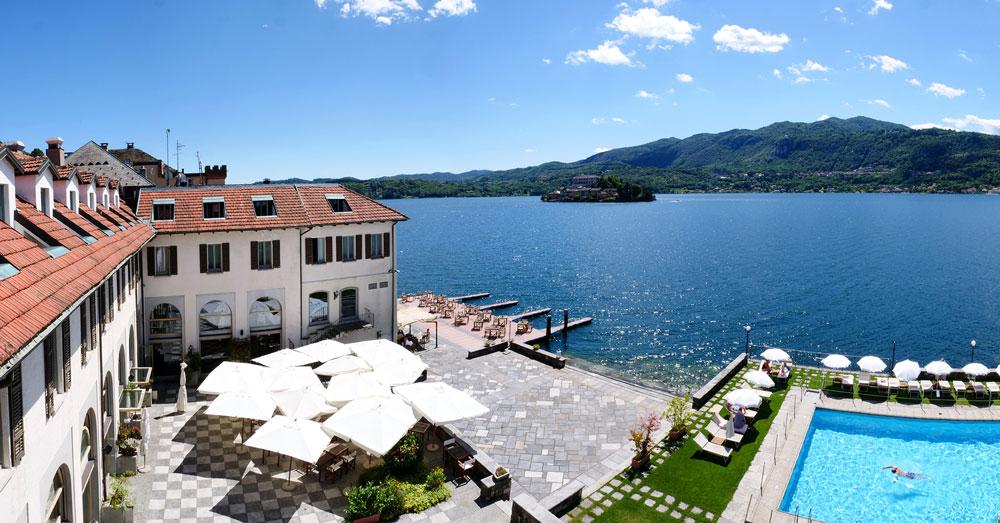 Restaurant Hotel San Rocco