LOCALITA' MOTTARONE VETTA – STRESA
WHEN THE VIEWS AND FLAVOURS TAKE IN TWO LAKES
A splendid villa high up on the Mottarone, balanced between Lakes Orta and Maggiore: here is a return to tradition with salamis from small local producers and cheeses from the local co-operative producer. Home-made cooking is a triumph of pastas and main courses are principally meat and game. Local
cheese dishes can be booked in advance, as can cheese fondues and raclette. Desserts are also home-made and feature jam tarts, bread cake, strudel, tiramisù, lemon tart, semifreddo parfaits in fruit flavours, and more besides. All this accompanied by local red and white wines, amongst others.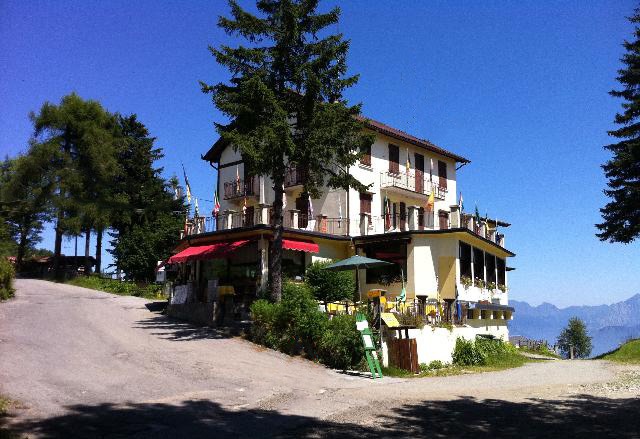 Events Pro | Info: There are no events created, add some please.